HBO Go App
Bring HBO Go for iOS or Android to the Big Screen
HBO is finally loosening up its tight grip on video streaming from the HBO Go iOS and Android apps. Movies, shows, and specials from the HBO Go mobile app can now be viewed on TV displays via wireless AirPlay (for Apple devices) mirroring or HDMI cable.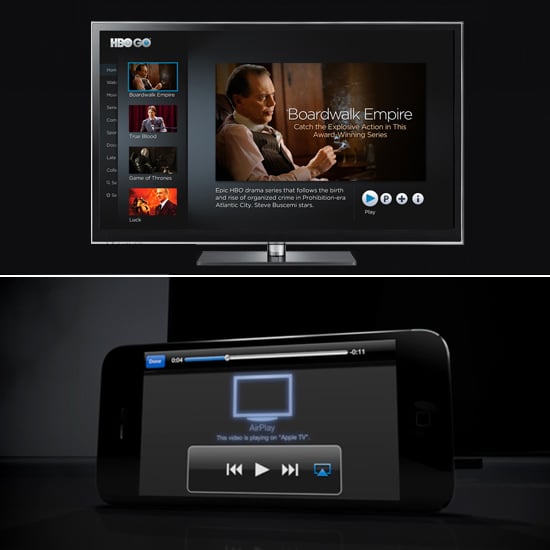 If subscribers want to watch the latest episode of Girls at a friends' house, they can stream the video to Apple TV by tapping the AirPlay button, which is found when double-tapping the Home button. Android users have to tether their smartphone or tablet directly to a TV with an HDMI cable.
This week, HBO President Eric Kessler announced that the app updates were intended to make HBO content available in more places. The new mobile features are convenient, but HBO isn't exactly opening the floodgates — a premium cable subscription is still required to watch videos on the apps.