HBO on iPad
HBO Go Lets You View Programs Online; Coming Soon to iPad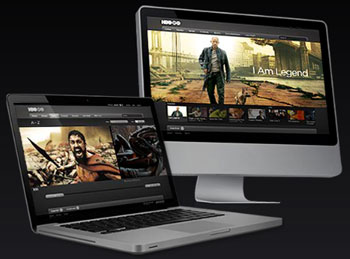 Although Netflix just inked a deal with a few big time production companies, allowing you to stream blockbuster hits beginning September 1, you won't be able to stream HBO programming through the movie-by-mail service anytime soon. In a recent interview, HBO's Co-President Eric Kessler said that the company isn't interested in selling the rights to its programming to Netflix, but promised that it will remain competitive with Netflix, and will take its content mobile on the iPad sooner than later.
Find out how after the jump.
HBO's Go is a service that is free to HBO subscribers, and lets viewers stream current episodes of shows like True Blood, Entourage, and hit movies on their Macs and PCs. It is, in a way, competing with Netflix's streaming queue, with the only requirement being that you need to be an HBO subscriber to access it. Widening its reach, the company recently said that it would be rolling out the service to newer devices like Apple's tablet, so viewers can take their favorite shows on the road.
It seemed like just yesterday that I was teaching you how to watch TV on your mobile phones, and now cable providers, satellite networks, and others are jumping on the mobile TV bandwagon. I'm excited for all this new access, but I'd love to get it all in one way, say all on Netflix or all on Hulu, with one monthly payment.