HP Mini 210 Color Updates
HP Mini 110, 210 Get Power and Color Update
If you're a pink person, you're going to really dig the latest news coming from HP. Announced today, HP will be wrapping its Mini 210 in a few new shades this Summer — Preppy Pink (which is using HP's 3D cover print technology to give the shell a 3D effect) and White Crystal. Coming stocked with all the tech specs of the previous 210 model, you can now choose to play up your girlie side with a bright pink hue (which is splashed on the keyboard as well) or dare to sport white all year round.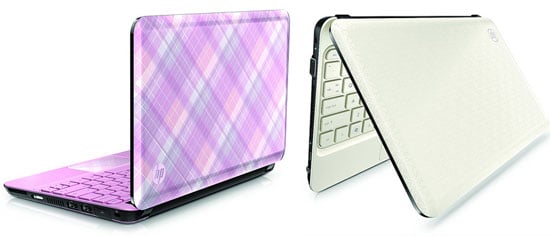 While the 210s get a boost in color, the entry-level HP Mini 110 is getting a bit of help in the power department with an upgrade from its previous three-cell battery to a six-cell, which should power you through eight hours of work and play. All Mini models will be hitting shelves June 15, with the Mini 210s priced at $354, while the powerlicious 110 will set you back $280. Being an HP Mini girl myself, I'm pretty excited about the battery upgrade, but I don't think these new cover colors can stack up to the designer Vivienne Tam edition, which has been on my wish list all year. Can't complain though — a girl can't have too many options.
To see more photos of the 210, just read on.
Source: Flickr user HP_PC