HP PalmOS TouchPad Details
HP's PalmOS TouchPad: Love It or Leave It?
Earlier today, the HP PalmOS TouchPad was revealed to the tablet-obsessed masses. Coming with a 9.7-inch multitouch display, 16 or 32GB of internal memory, dual core 1.2Ghz processor, and a 1.3MP front-facing camera, this tablet is a multitasker's dream since you can run many apps together, organize them in stacks, and won't need to open an app tray like on the iPad. Plus, it comes with a cool feature when partnered with a new Palm Pre 3 — tap the phone and the tablet together and share URLs! Pretty neat.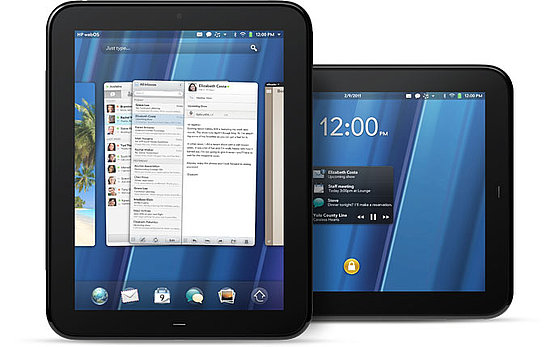 Other important features include Flash capability, access to apps in the webOS store, video chatting, an accelerometer, compass, and gyroscope (which will be great for gaming), and the ability to run on 3G networks (thumbs down for no 4G!). While there are no pricing details just yet, we can expect to see the TouchPad this Summer. What do you think so far? Me? I'm a little concerned about HP unveiling the TouchPad so early, leaving lots of time for people to compare it against the forthcoming iPad 2. Still, it's a nice alternative to the Apple tablet, and one I think many non-Apple fans will lust after, for now at least.