HTC Facebook Phone
HTC First: The First Facebook Home-Optimized Phone
This morning, after Facebook introduced Facebook Home, an Android-based social experience that falls somewhere between an app and an operating system, we also got news of the first Facebook-optimized phone: the HTC First.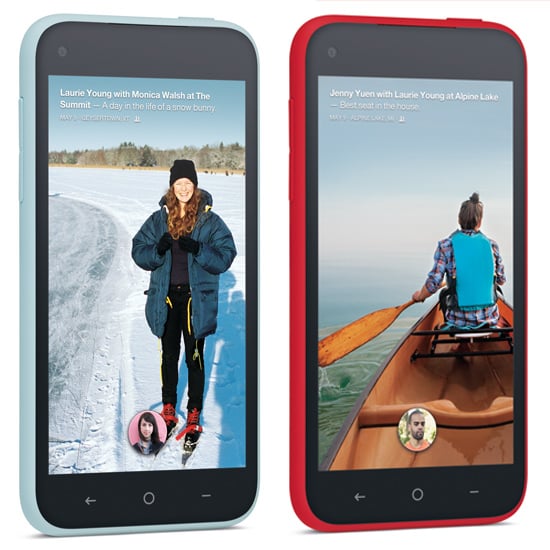 The new 4.3-inch smartphone, available on AT&T for $100 with a two-year contract, is open for preorders starting today at att.com/facebookhome and hits retail stores on April 12. Preorders will ship April 10.
HTC First comes in black, white, red, and pale blue. From the outside, it looks like HTC's new phone has a thin body, front-facing camera, rounded edges, and — like traditional Android devices — back, home, and navigation buttons. On the inside, the HTC First runs Android 4.1 (Jellybean) and is 4G-LTE ready.
See all the tech specs after the break.
Display — 4.3-inch 1280 x 720p touchscreen
Size — 4.96 x 2.56 x .35 inches
Camera — 5 MP with LED flash; 4x zoom; 1080pHD video; Front facing: 1.6 MP
Memory — Up to 16GB
Processor — 1.4GHz dual core