Halloween Party Fog Machine
Ghastly Gadgets For a Spooky Halloween Party
When you've already scared yourself silly looking for ghost-hunting tips in sci-fi films, the next step is throwing an equally as spine-chilling Halloween shindig. From speakers that play hits straight from the ghost's mouth to the machinery that will create an eery atmosphere, here are the gadgets your ghoulish gathering needs.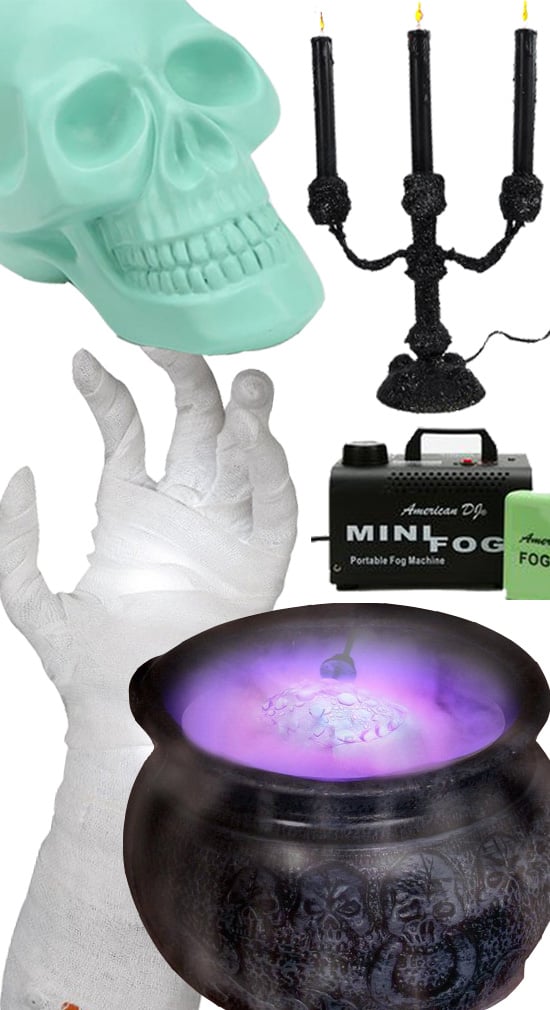 From top left:
And for some extra spooky flair, these not pictured gadgets could also bring new (undead) life to a standard get-together.
Strobe Light String ($15) — Get a post-apocalyptic vibe, or at least make the room a level of disorienting only seen at discos, by hanging a string of strobe lights.
Submersible LED Lights ($25) — Since mood is key for Halloween decor, make a drinks tub extra creepy by floating some amber-hued LED lights in the water.