Han Solo Mimobot Flash Storage With Carbonite Carrying Case
Save Mimobot Han Solo From His Carbonite Carrying Case!
Move aside, Princess Leia! Now you can be the hero responsible for freeing Han Solo of his frozen carbonite entrapment. Mimoco is bringing back their pint-sized version of the famous Empire Strikes Back scene.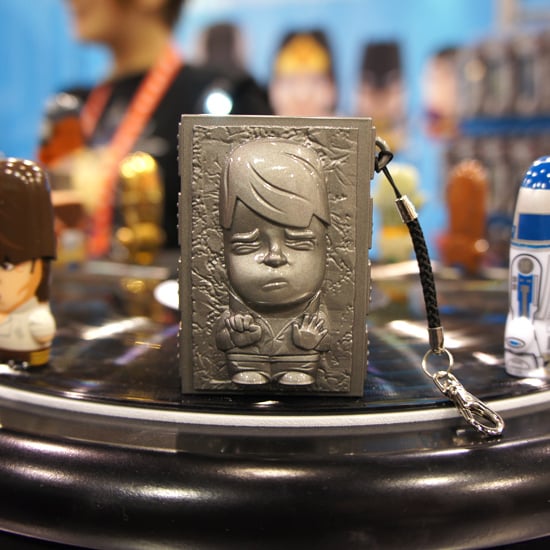 Round out your Mimobot flash drive collection with the Han Solo Mimobot hidden within a molded carbonite carrying case key chain. The drive, complete with Han's typical smug expression, is for sale in 4GB ($30), 8GB ($40), and 16GB ($50) capacities.