Hand Shaped iPhone Stand From Neiman Marcus
Gimme Power iPhone Charger: Awesome or Creepy?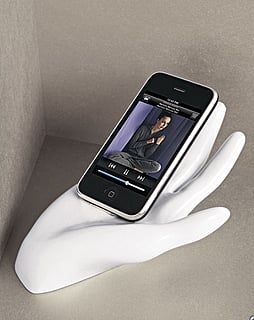 The Gimme Power iPhone Charger is designed by a renowned design studio and sold at Neiman Marcus, but to me, it looks kinda creepy. The hand-shaped charger plugs into your computer to charge your iPhone or iPod, and retails for $180.
Not everyone is as creeped out as I am, as the Gimme Power charger is currently on backorder. Am I missing something? To me, it looks like a mannequin hand, not high design (with an equally high brow price tag). What do you think?