Handmade Kindle Cases From Hob-Op
Adorable Kindle Covers to Suit Your Handmade Taste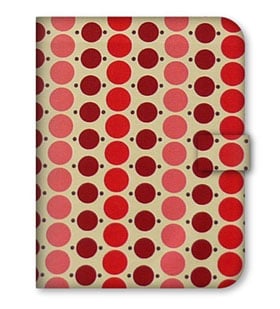 Were you one of the lucky recipients of an Amazon Kindle this holiday season? I already mentioned it was Amazon's top-selling item over the holidays, and while Amazon hasn't released the official number of Kindles sold, I'm willing to bet there were many waiting under Christmas trees all over the place!
I was lucky enough to get a brand-new Kindle, and of course immediately began the search for a cute, handmade case. First stop: Etsy (no surprise there, since I find all kinds of cute gadget cases and cell covers on the site) where I found these great handmade cases from Hob-Op ($30). The fabric cases come in a variety of colors and designs with a snap closure, and your Kindle is held in place by your choice of elastic corners or velcro.
Plus, if you don't see a fabric design that you like, you can send in your own fabric to have your own custom case made! Now the only tough part is deciding which case to choose.