Happy People Tweet Together
Happy People Tweet Together . . . Naturally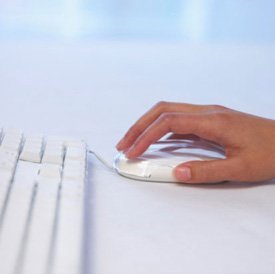 Birds of a feather flock together, indeed! A new study from the University of Indiana finds that happy people tend to tweet together; the same holds true for unhappy people, too. Researchers tracked 102,000 users over a six-month period, analyzing the emotional context of their tweets by the amount of positive and negative words they contained.
The result: happier people tend to associate themselves with other happy people; the same held true for people deemed by researchers to be less happy. According to the lead researcher, "It turns out that Twitter users are preferentially linked to those with whom they share a similar level of general happiness."
But is Twitter really dividing us, or is this just the virtual equivalent of those who are happy preferring to interact with other happy people rather than unhappy people? I'm more than happy to console a friend who is stressed, angry, or otherwise upset, but I don't know that I would take to Twitter to do so. Though if I was feeling down in the dumps myself and a friend or contact seemed to be feeling similarly, I'd probably join in their sorrow. I'm also curious if the happy people make the sad people more sad — à la Facebook, or if reading happy tweets can lift the mood of a sad person reading their feed.