Harry Potter For Kinect
4 Reasons We Can't Wait to Play Harry Potter For Kinect
There's a book series, a film series, a Florida amusement park, a London studio tour, and, coming this Fall, there will also be the Harry Potter For Kinect video game! Based on the eight films, the game gives diehard fans a chance to experience the movies' most memorable moments for themselves, whether as a character or as their own avatar. Check out the top four reasons we're excited to play: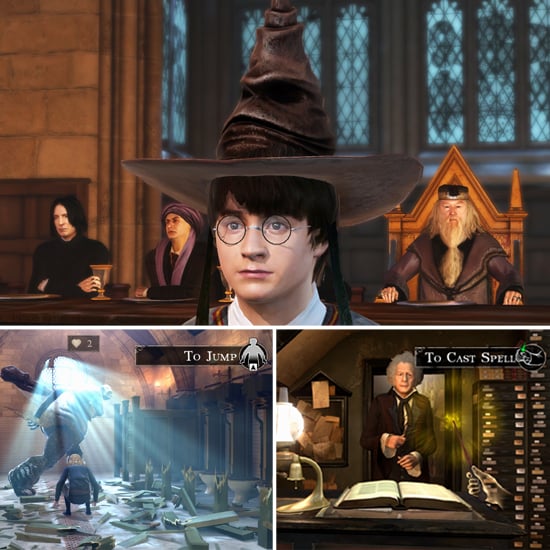 Pretending we're wizards: Thanks to hands-free and voice-recognition technology, users can cast spells using physical maneuvers or by calling out spell names. We're already practicing our "Expelliarmus!" technique.
Flying (sort of): It's a dream come (virtually) true. Gamers will have the opportunity to fly on a broomstick for their very own Quidditch match.
Walking in Harry's shoes: With the game, users can experience some of Harry's classic moments, like choosing a house at Hogwarts, visiting Ollivanders, and confronting He Who Shall Not Be Named in a final, dramatic battle.
Some friendly competition: Select co-op gameplay to connect with wizardly friends, and master lessons so you can challenge other opponents in competitive minigames.
Do you plan to buy Harry Potter For Kinect?
Photos courtesy of Warner Bros.