The Hawkeye Initiative Tumblr
The Hawkeye Initiative, Exposing Sexism in Comic Female Characters
The Hawkeye Initiative, a Tumblr that exploded overnight, might not be totally safe for work, but we blame that on the absurd character drawings of females in comic books past and present.
The blog was based on a pithy, but impactful, suggestion by Tumblr user Gingerhaze that replacing female characters with The Avengers' Hawkeye would help expose the sexualization of women in comics and graphic novels.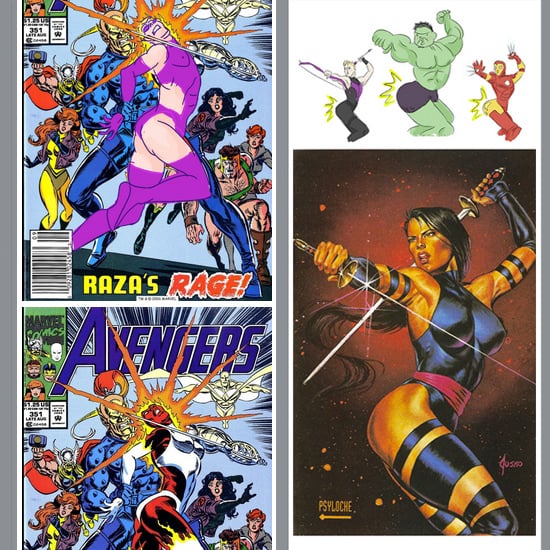 And so, The Hawkeye Initiative was born to reveal how strong females in superhero comics are almost always depicted with both their backside and bosom on full display. The result is a funny visualization with a serious message. Hawkeye bends over backward, seductively swashbuckles, and overflexes his spine (you know, typical Wonder Woman stuff) like never before.
Girls in geekdom is a hot-button topic these days, and it extends beyond depictions in comic books. The Fake Geek Girl and Idiot Nerd Girl meme has brought up issues of misogyny and exclusion that have long plagued geek culture. Advocates for a more inclusionary culture include sci-fi writer John Scalzi, who wrote that whoever wants to be a geek, can be, and John Siracusa and Dan Benjamin, hosts of the influential tech podcast Hypercritical, who explained last week (discussion starts at 56:08) why women are shut out and why it should stop.
We know of another Tumblr that supports female geeks and techies — our own: popsugartech.tumblr.com. Follow our Tumblr, and tell us your stories of the trials, tribulations, and glory of what it's like to be a lady geek.