Heavy Social Network Use Could Lead to Risky Behavior in Teens
Could Using Facebook and Twitter Lead to Risky Behavior?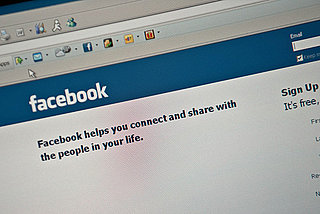 A recent Ohio study found that heavy social network users are more likely to engage in risky behavior like smoking, abusing alcohol, and doing drugs. The study, which was conducted on a group of over 4,000 teens, found that those who spent over three hours each day on social sites and/or sent more than 120 text messages a day (dubbed "hypernetworkers" and "hypertexters") are more likely to engage in these types of risky behaviors.
For more on this study, including who's most at risk, just keep reading.
Some criticize the study, saying that it's not a clear conclusion that the to things are related, but one of the lead researchers defends the findings, saying:
"It does make sense that these technologies make it easier for kids to fall into a trap of working too hard to fit in. If they're working that hard to fit in through their social networks, they're also trying to fit in through other behaviors they perceive as popular, like smoking cigarettes or drinking alcohol, having sex and getting involved in higher-risk adolescent behaviors."
Girls, minorities, and those who come from female-headed households are deemed most at risk; the study also found that the most at-risk teens also described their parents as "lenient," prompting the authors to recommend more parental involvement and monitoring of teens' use of the sites.