High-Tech Support For Earthquake Victims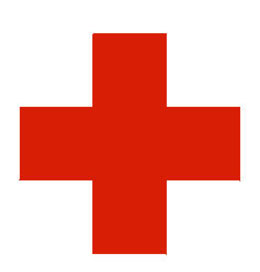 On the heels of the devastating earthquake that hit already-impoverished Haiti, many organizations have been using high-tech means of administering aid to the quake's victims. Almost immediately "Haiti" became a trending topic on Twitter, and shortly after, the call for donations started. Those wishing to donate money to help victims were directed to text certain numbers to donate to various charities, with the donation added onto your next phone bill. For example, AT&T customers can donate $10 directly to the Red Cross by sending a text with the word HAITI to 90999, while celebrity activist Wyclef Jean's Yele Haiti Foundation set up its own text-to-donate program to help aid the relief efforts.
Twitter also personally responded to the crisis, posting a blog post aggregating all of the how-to-help information being posted on Twitter. Google has donated real estate on the Google.com homepage to the effort — a link directly below the search bar takes users to a resources page. It also announces Google's pledge to donate $1 million to aid in relief. Plus, Amazon jumped in last night, announcing their program to donate through Amazon Payments.
With all of the headaches an endless and unstoppable stream of technology can induce, it's heartwarming to see not only the outpouring of support, but also the ways that technology helps us to help others.