Hipstamatic D App Review
5 Reasons to Download the Hipstamatic D-Series App This Holiday
I remember a few years back when disposable cameras at parties were all the rage. They allowed guests to take snapshots of moments you would have otherwise missed. This analog idea goes digital with the Hipstamatic D-Series app, which lets you share a "roll" of film with other guests at your next event. Even easier than asking guests to upload pics to a massive Flickr album, this app lets you make photography social. Here, five reasons you should definitely download this app (and spread the word to your iPhone-toting family members) before your holiday festivities kick into overdrive.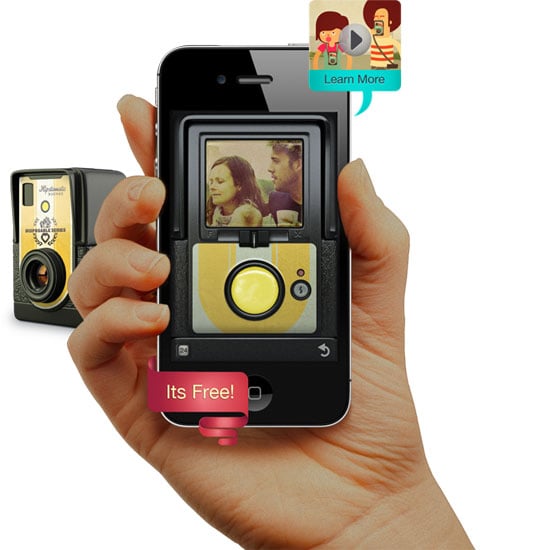 Out with the old, in with the new — Who needs disposable cameras anymore when you have an iPhone?
It's collaborative — You can invite three people to share your "roll" of film and capture moments from more perspectives. Plus, when the roll is up you all get the images loaded into an album inside your Hipstamatic app. So convenient! What's more, you can customize your "camera" and control effects before your image "develops."
It's limiting — Limitations aren't always a bad thing. If you know you only have a few chances to get a really good shot, you won't waste time snapping away at everything that you wander past. That's the idea, at least.
You can get prints — If there are any images you really love, you can have them printed on the cheap in the Hipstashop.
It's free — The app is free, so there's really no excuse. Plus, sharing a collection of 24 images with friends is fun.