Hobbit Movie Pictures
Hobbit Preview and Leonard Nimoy's Bilbo Tribute
Photos of the dwarf brothers Dori, Nori, and Ori from The Hobbit: An Unexpected Journey were released today on the film's Facebook page. Due to hit theaters in 2012, the film describes the brothers:
Dori, Nori and Ori are intensely loyal to each other — and whilst they are perfectly happy fighting amongst themselves, woe-betide anyone who means harm to one of these brothers.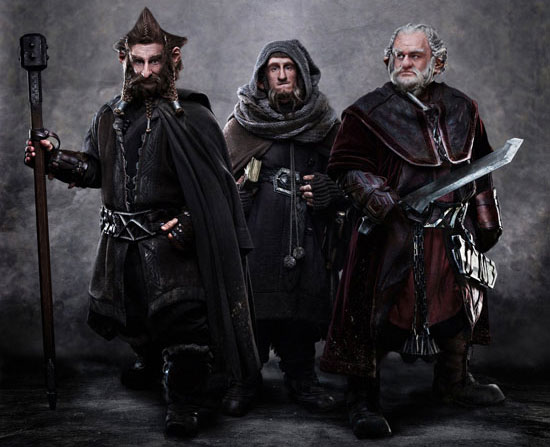 They're part of the 13 dwarf companions who accompany hobbit Bilbo Baggins on his quest to battle the dragon Smaug. Color us excited! In celebration of The Hobbit goodies (have you read the book yet?), we thought we'd take you on a special journey of our own just for fun. Follow the break for a blast from the past — Leonard Nimoy's 1967 music video tribute to Bilbo, complete with mod dance moves!
We have much love for Leonard, so after "The Ballad of Bilbo Baggins," don't forget to check him out in a more modern music video.