Holiday Table and Food Photography Tips
Photo Tips From a NYT Photographer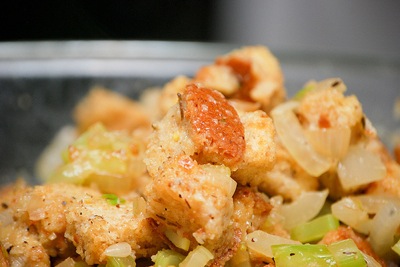 The holidays are the perfect time to capture great moments with your family, and what's a better setting than when you're all gathered around the dinner table? It may seem like a good idea to snap away while your brood is enjoying their meal, but most people don't want to be photographed while they're eating (have you ever seen an attractive pic of someone's mouth wide open?). So how do you capture these happy moments before, during, and after dinner? One NYT photographer is dishing out the photo tips for great holiday images. Check out a few of my faves after the break.
Snap photos while dinner is being served (but not actually being eaten) or during dinner conversation.
Kids are usually OK to photograph while they're eating; they make such cute faces!
Avoid using the flash.
Experiment with timed photography (with a tripod) in low-light situations.
Check out the rest of his tips in part one and part two of his holiday photo series!
Source: Flickr User minimalistphotography101.com