Home Insurance Rates Could Rise Because of Twitter and Foursquare
Could Twitter and Foursquare Bump the Price of Home Insurance?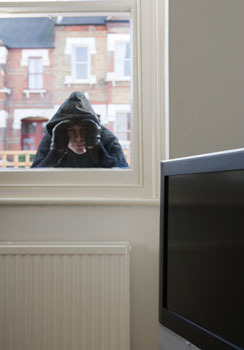 I suppose this makes sense: a UK-based price comparison website predicted that homeowners insurance rates could rise up to ten percent thanks to the popularity and use of location-based services like Twitter and Facebook. I've already suspected that Foursquare could equal overshare thanks to the "check-ins" that let everyone know where you are (or where you're not: home), and insurance companies could be bracing for an increase in break-ins because of it.
Aptly-named website PleaseRobMe is trying to make people aware of how easy it is to determine whether your place is empty by locating and compiling tweets and status updates of people who obviously aren't home, using it as a "slap across the face" to make you more aware of what you tweet. I'm pretty darn careful when it comes to broadcasting where I am, but that's not to say I don't like to brag a bit when I'm at a really great restaurant, or seeing a show I'm excited about. At least the knowledge that my renters insurance rates could spike will make me even more cautious about what I'm declaring to the world! Want some tips on how to keep your location private? Then just
.


Only use location-based services when you need them. Sites like Loopt, Where, and Foursquare may be fun, but letting everyone know your routines could spell bad news for your home security.
Don't post your address anywhere. This should be a given!
Don't tweet about vacations, unless you have a house sitter. Declaring that you'll be in Mexico during Spring Break is only asking for trouble.
Think before you tweet! Something as simple as tweeting about your meal while out to dinner could tip someone off that you're away from home.
Don't friend anyone you don't know on a location-based app or service. Yes, Twitter may be all about the numbers, but do you really want some dude knowing where you are right now cause you friended him on Loopt just to add one to your list? I don't think so.