Homeland Security Isses Alerts Via Facebook and Twitter
Homeland Security Will Send Alerts Via Facebook and Twitter: Good Idea or Bad?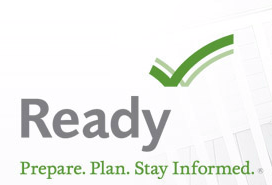 It's not the sexiest thing to think about, but the Department of Homeland Security is revamping its warning notification system (no more color coding), and is planning to include Facebook and Twitter alerts. Starting April 27, there will be only two threat levels: elevated and imminent. Details on the exact method of notification are a bit unclear, but according to officials, the services will be used when appropriate.
Given that so many Americans get their news via Facebook and Twitter, this seems like a no-brainer. Critics worry that the mass notification will spread unnecessary fear; I think that it's a smart way to keep everyone informed and as safe as possible.
What do you think?