Awesome bonus of being a fan of sci-fi TV shows? Hot onscreen men. Sure, we love the shows for what they bring to our imaginations, but we can't help but call your attention to some of the hottest sci-fi guys on TV. Summer may be coming to a close, but it sure is heating up in here! Take a scroll through and tell us: do, dump, or marry?
John Cho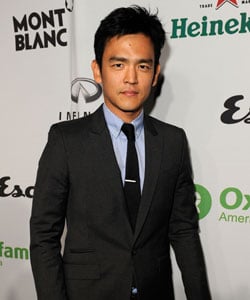 Before he played Sulu in the new Star Trek reboot, Jon was on a short-lived series called Flashforward, and has parts in the upcoming Total Recall remake and the next Star Trek sequel. Sexy sci-fi indeed.
Michael Ealy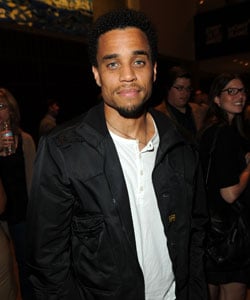 Fellow Flashforward alum, Michael will costar alongside Kate Beckinsale in the next Underworld installment. We can't get enough of this guys eyes!
Jason Momoa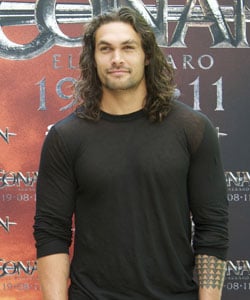 Before playing the king of the Dothraki in Game of Thrones Jason Momoa was a star in Stargate: Atlantis. Maybe you'll recognize him better with some heavy dreads? Either way, this sci-fi hunk has the muscle to get us to the theater to see him play Conan later this year.
Jerry O'Connell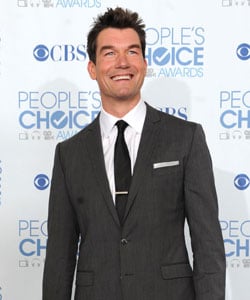 Kids of the '90s will remember Jerry O'Connell best from his role on Sliders. Who didn't have a crush on this guy at some point in their adolescence?
David Tennant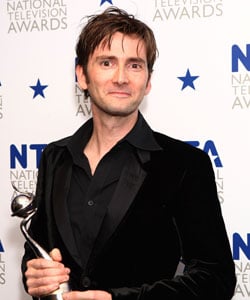 This cheeky Doctor Who alum also played a part in the Harry Potter movie franchise, but still remains one of our favorite doctors for his adorable humor.
Colin Ferguson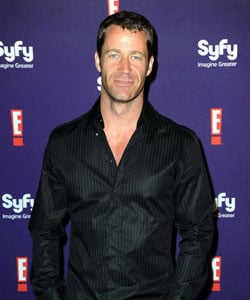 The soon-to-be defunct Eureka was solid entertainment for more than one reason thanks to Colin, who played supersmart Sheriff Jack for five seasons. Smart equals sexy in our books.
Nathan Fillion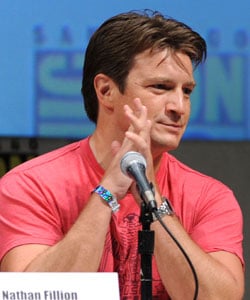 We've been swooning over Captain Mal Reynolds since he hit the screen for a single season of Firefly, and in our opinion, Nathan Fillion is still one of the hottest geeks in the 'verse.
Jamie Bamber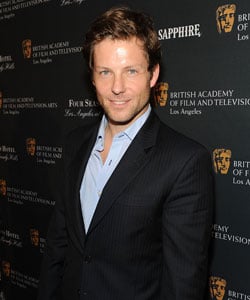 Battlestar Galactica was an emotional roller coaster, but we were happy and relieved to take the journey alongside Apollo. Especially when he had his shirt off (but not so much in that weird "New Caprica" season).
Joshua Jackson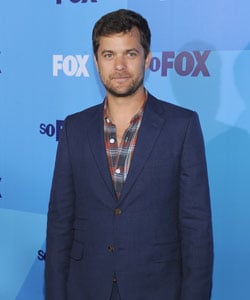 Though we know him now as Fringe's Peter Bishop, we still see a little bit of Pacey in his new, more sci-fi friendly character.
Zachary Quinto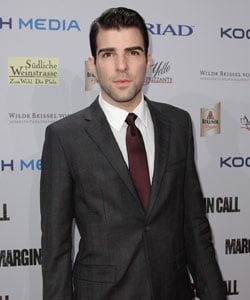 He may be the new face of Spock for the Star Trek film franchise, but Zachary first caught our attention as Sylar in Heroes. If loving a bad guy is wrong, we don't want to be right.
David Duchovny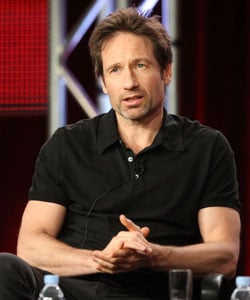 Let's be honest — the story lines on The X-Files were awesome and everything, but what kept us coming back week after week was Mulder. Steamy, sexy, alien-abductee Mulder.
Nicholas Brendon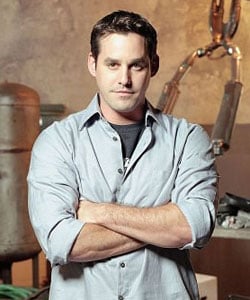 Buffy the Vampire Slayer (the TV show, not the movie) became a cult hit. We can see why: Xander Harris. Have you seen this guy shirtless?