How-To Send Email From Different Addresses in Gmail
Geek Tip: Send Email From Different Addresses in Gmail
If you're like me, you probably have multiple accounts that you use for different reasons. Work, personal, and maybe even an old email account you started years ago, but still use to keep in contact with old friends. Instead of hopping around to multiple accounts to send a message, you can write all of your emails within Gmail using different external addresses if you so choose.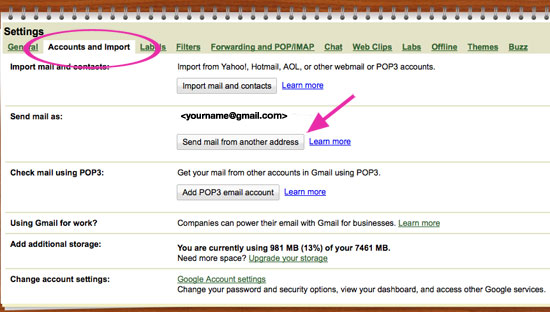 This way, you can send all your correspondence from one place, and save time while you're at it. Find out how to add multiple email addresses to your Gmail address list after the break.
First sign in to Gmail, and head over to "Settings" and select the "Account and Import" tab. In the "Send mail as" section, click on "Send from another address" button, where you can add and verify all of your external addresses. When you compose a message within Gmail, you'll then be able to select which email address you want to use in a "From" dropdown menu.