How to Back Up Your Data
Yet Another Reason to Back Up Your Data: You Could Lose the Cure For Cancer
As many times as I harp on my friends, family, and you readers at large to back up your data, there's always another story popping up about people that fail to do so, and lose something major. This time? It could be the cure for cancer.
A university researcher named Sook Shin recently had her laptop stolen. This wouldn't have been too big of a deal if it was just any random computer used for surfing the web,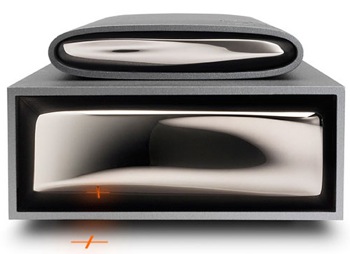 but Sook's computer was used heavily for research purposes and could have contained a possible cure for prostate cancer. Unfortunately for the male population, she didn't back up her data. What's worse, her laptop was stolen out of her car where she had a laptop bag lying on the seat in plain sight. Sigh. All kinds of lessons can be learned here. Get some tips on how, when, and why you should back up your computer's data (and keep your laptop outta sight) after the break.
First off, get an external hard drive to hold all of your important data; there are plenty of 'em out there to choose from and they get more and more affordable. If you have smaller, more important documents to save (like insurance documents, copies of your passport, proof of purchase for your car), you can back those up to a flash drive that you keep in a safe place as well, or back it all up online for minimal cost. There's even a website called MiMedia that lets you back up your photos and home videos, and view them from anywhere, so you don't need to store your entire collection on your laptop, also freeing up space. Remember — it's good to back up often, but don't become a digital hoarder — it's not good for your machines, and you'll end up buying more hard drives than you need.
Finally, I've told you before to keep your laptops out of the trunk when it's hot, but you really shouldn't leave them lying on the seat of your car, either. Let poor Sook Shin's mistakes be a lesson to you.