How to Become a Scientist
A Scientist's Secret Recipe for Success
Julie Yu, a staff scientist at San Francisco's Exploratorium, the newest science museum on the block, really loves what she does. It's easy to see why: "On my first day of work, I was told to have fun every day and make sure I have time to play." Doesn't sound like your typical lab-coat-wearing, microscope-peeking depiction of a scientist, does it?
"It's a joy [working in this field]. There are always more questions to ask, and each day is never the same," said Julie, whose main responsibility at the Exploratorium is to help science teachers around the country bring hands-on experimentation into the classroom, using as little money and resources as possible.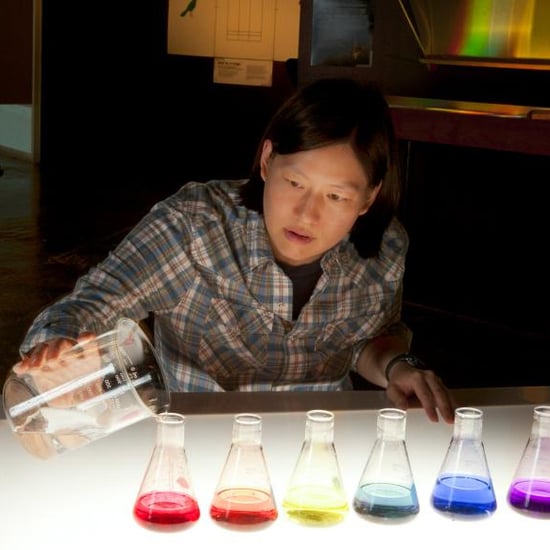 You don't need fancy machinery to conduct your own experiment, though. Exploring what's already around you is what Julie says is one of the keys to science success. The Brown University-trained engineer had a brief teaching career at the Tech Museum in San Jose before receiving a Ph.D. in chemical engineering at UC Berkeley.
We spoke to Julie and asked her a question on the minds of every aspiring biologist, chemist, or physicist: what does it take to become a super-rad scientist?
In honor of Julie's passion for kitchen chemistry — which is what first piqued her interest in the subject — we present her three-ingredient recipe for science success.
Observe — "Exploratorium founder Frank Oppenheimer said that scientists and artists are the official 'noticers' of the world." To notice, observe, and look closely at the things around you is the most basic and essential skill a scientist can possess.
Research — Reaching a discovery point takes a lot of research, but this doesn't always mean sitting behind a computer. Testing, experimenting, and analyzing is a part of research too. "I like to challenge kids, as early as possible, to not trust books or adults or other information presented to them, but to experience whatever that curiosity is for themselves."
Maintain integrity and honesty in your work — As a professional scientist, this is perhaps the most meaningful piece of advice. Consistent data is a huge part of conducting a successful experiment. "Really understand why you know what you know," Julie says.
OK, you have all the ingredients to make something of yourself, so now what? Julie leaves our students of STEM with these parting words: "Go with what you're interested in, and become deeply invested in it."
Now that you're all riled up about becoming the next Einstein, Newton, Galileo, or Marie Curie, take a look at more awesome women who left a mark on science, and see what a modern scientist really looks like.