How to Browse Privately on Your iPhone or iPad
How-To: Browse Privately on Your iPhone
Another day, another privacy concern. This time (in basic terms), Google (and other companies) were able to bypass the iPhone and iPad's privacy settings in order to track which websites you visit on Safari. This isn't limited to Google sites — any site you visit is trackable.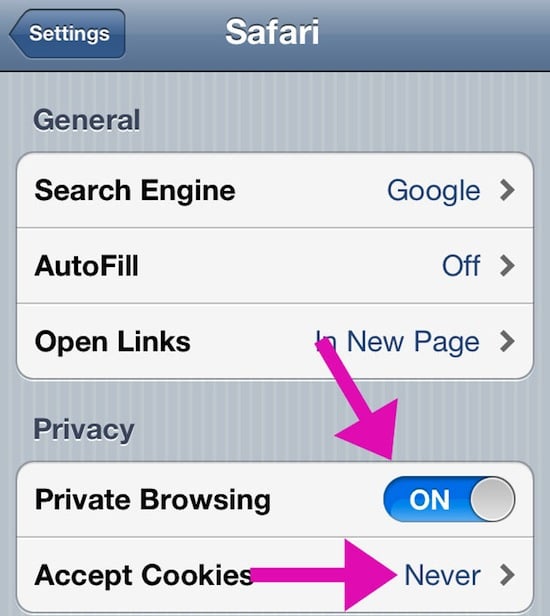 Whether or not Google meant to track your browsing history is moot. They have since reworked the bypass and have stopped tracking web browsing on iDevices completely. But there are two very easy steps you can take in order to ensure that no one tracks your browsing history ever. Learn how below.
Head to your iPhone or iPad's General Settings. Scroll down to your Safari app, then find the area marked "Private Browsing." If it's not already, switch that to "On."
Then click on the "Accept Cookies" section and switch it to "Never."
These steps will ensure that Safari will not store browsing data, log-in details, or cookies.