How to Check Your Data Usage and Keep Your Cell Bill in Check
Geek Tips For Keeping Your Cell Phone Bill in Check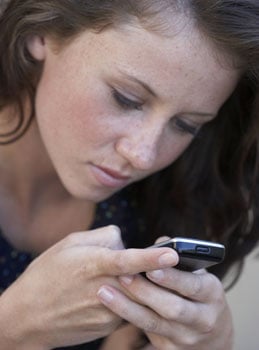 We never need an excuse to save a few bucks, and if your cell phone bill has been spiraling out of control recently, it's likely that you're going over your data allotments and sending too many texts. Keep it all in check by following these simple tips every day in order to save some cash each month.
Use WiFi where you can — Instead of downloading apps, making Google Voice calls, or browsing the web over your cellular or 3G connection, find a WiFi hotspot or use your home's WiFi network instead. This will keep your data charges down.
Turn your iPhone's "Fetch" and "Push" off — I have my iPhone set to "fetch" my data every 30 minutes, and a ton of apps set to push new messages and alerts as they happen. This is great for keeping up with news and messages when I'm at home, but very bad if I'm out and about (or worse — traveling abroad) since it uses 3G data instead of my known WiFi networks. Turn your "fetch" functions off on your iPhone, just go to Settings > Mail, Contacts, and Calendars > Fetch New Data > Manually. You can also turn off your email and calendar "push" from this screen. To turn off app "push" notifications, head to Settings > Notifications, then switch to off.
See more tips when you read more
Stream Over WiFi — It's cool that you can stream Netflix movies to your iPhone, but it's a huge data suck. Make sure you're streaming over WiFi rather than 3G.
Kill Apps When Not in Use — Whether you're on an Android device or iPhone, closing out apps that you're not using can help maintain battery life, but it can also help you save on data charges if any of your apps are running GPS or location data in the background.
Check Your Usage Often — Keep tabs on how much data and texts you're actually using by keeping up with your usage online or on your phone. Here are a few tips on how to check your iPhone and Android data usage.