How to Choose the Right Wine With Cellar Key
Cellar Key Will Soon Make Your Wine-Loving Life Easier
It's no secret that I'm a wine kinda gal. My iPhone is loaded up with some handy apps that make it easy for me to choose which varietal will go with my skirt steak, and now those wine lists are getting interactive. I'll learn even more about my vino just by flicking through the virtual pages at the dinner table.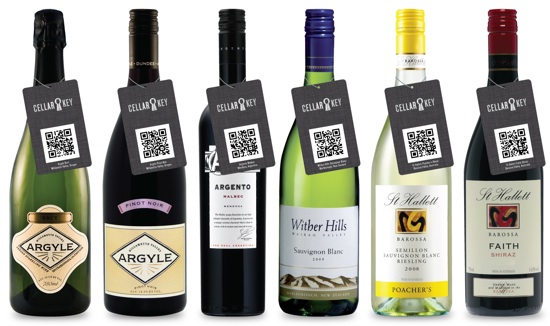 And soon, Cellar Key will make your decisions in the wine aisle go a little smoother, too. Find out what it is and how it works after the break.
Bringing together smartphones, QR codes, and wine, Cellar Key gives you an in-depth look into where your wine comes from. Scan the QR code on the wine tag with your phone, and Cellar Key will bring up tasting and vintage notes from the winemaker, reviews, pairings, recipes, and even videos of the winery itself so you can make an informed decision on the vino you're about to take home. Plus, it's a great learning resource; you can compare your tasting notes with that of the winemaker so you can start developing your palate and selecting wines on your own.
Cellar Key works with a limited number of wineries now, but here's to hoping it expands to more soon!