How To Close Online Accounts After Death
How to Deal With Social Network Accounts After Death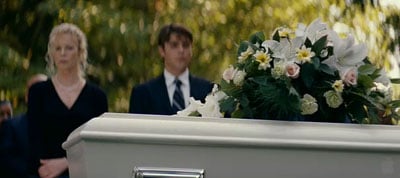 Dealing with death can be an extremely traumatic experience. There is so much to think about, process, and details to shore up that we may forget about the digital life our friends and relatives have left behind as well. We don't know when we're going to travel into the great hereafter (and personally, I like it that way), so if a close friend or relative of yours passes away, here are some tips to closing and/or preserving their online accounts so they can rest in peace.


Twitter — Twitter just rolled out a new death policy, allowing a close friend or relative to back up, or close the account of the deceased with a link to a public obituary, and your contact information.
Facebook — You can request that a Facebook profile be deleted or memorialized. Memorializing the page will allow sensitive info to be wiped clean, while the wall remains in tact for friends and family to leave comments.
Gmail — The next of kin can gain access to the deceased's Gmail account by faxing or mailing confirmation of your identity and proof of death to Gmail user support.
See the rest of the list after the jump.