How to Combine Cloud Storage Services
Jolidrive: All Your Cloud Services Under One Roof
How many different places do you store your data on the web? Think: you've got email, social networks, photos, video sites, and cloud storage, plus random accounts with online services here and there. Jolidrive is a website that reins in all that digital information by linking the most popular services on the web in one place.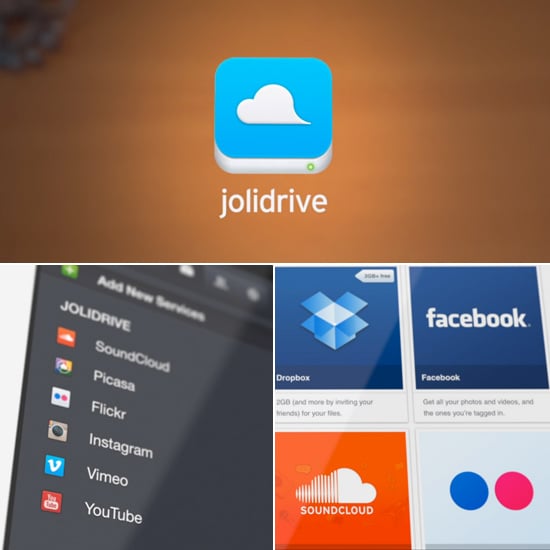 Users can access all their online files at once, which means they can take advantage of free space on multiple cloud storage sites. Jolidrive enables users to combine the free 2GB they receive from Dropbox with the 5GB they receive from Google Drive, and so on.
But the browser-based service isn't just useful for storage. It will pull entire feeds — plus everything you've shared — from Facebook, Google Plus, Tumblr, Flickr, and Instagram. Jolidrive can find every multimedia file you've uploaded to YouTube, Vimeo, or SoundCloud and sync reading lists from Instapaper, Pocket, and Readability too.
It's a simple solution for consolidating your digital life, but beware: if Jolidrive's servers were hacked, then all of your online data would be vulnerable. Create a hacker-proof password, and make sure important files are encrypted. Jolidrive is free and open to everyone, so give it a try and tell us what you think of the all-in-one cloud service.