How to Create Blurred Light Bokeh Pictures
How to Make Holiday-Themed Bokeh
You probably know what bokeh is, just not what it's called. Bokeh is the photography effect that produces a blurred background. With an SLR, you get bokeh by setting your aperture value low and then focusing on a subject. It's a beautiful photography effect and in most snappers' bag of tricks.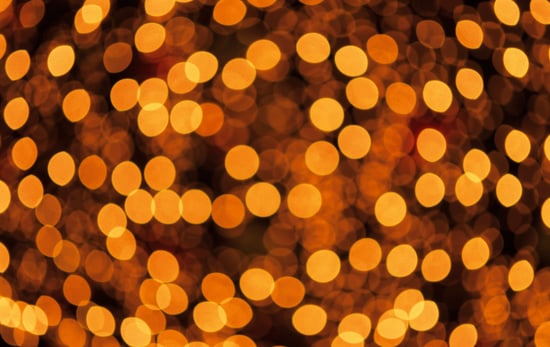 The other side of bokeh is the gorgeous patterns you can create in your photographs. You can make dots, like in the picture, or you can get ambitious and make hearts or a holiday theme (like stars) with DIY Photography's bokeh instructions.
All you need is an aperture lens and a piece of black paperboard. Follow DIY Photography's instructions and get ready to produce mesmerizing photos!