How to Design a Website
From Templates to Banners: Tips For a Creative Website Design
You don't have to be a coding or design expert to create a sleek, visually appealing website. The Internet has plenty of reputable creative resources to get you headed in the right aesthetic direction — you just need to know where to look. Planning to start your own blog or website? Follow these tips to develop a polished design.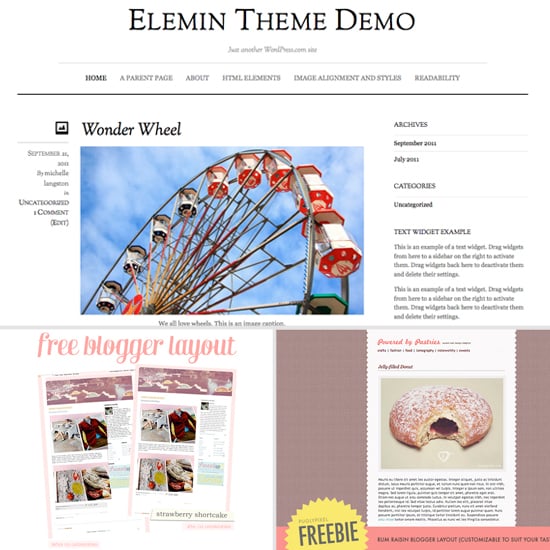 Use a standard template provided by the platform — If you're working with a site like Blogger or OnSugar, the platform will feature a variety of blog designs to choose from. Once you've picked a template, you can add coding to tweak the layout. Not sure how to code? A quick Google search will give you plenty of tutorials.
Visit design blogs for unique downloads — To create a more professional, streamlined look, you can visit reputable design blogs as a resource. For cool add-ons and artistic design elements, try popular sites like Pugly Pixel and Blog Milk.
Find a graphic designer whose work you admire — Love the layout of a certain blog or website? Check the sidebar and footer to see if the site's designer has been credited. If you can't find a name or link, reach out to the site's owner and ask for a recommendation.
Have you started your own blog or website? Share your design tips in the comments below!
Sources: WordPress and Katrina Tan