How Do You Pronounce GIF?
GIF or JIF: How Do You Pronounce the Animated Image?
The father of the GIF file format, Steve Wilhite, won the lifetime achievement award for creating the Internet age's most meme-able images at Tuesday night's Webby Awards in New York City. In lieu of The Webby Awards' traditional "5-Word Speech," Steve delivered a five-word GIF instead, set to the epic theme song of 2001: A Space Odyssey. It read: "IT'S PRONOUNCED 'JIF' NOT 'GIF.'"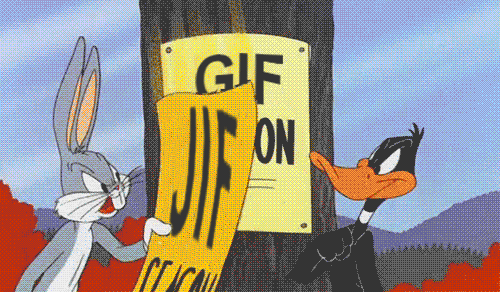 Which brings us to one of the most highly debated pronunciations of the 21st century: Steve says 'JIF,' but what do you say? How do the cyber citizens of the world articulate the acronym for Graphics Interchange Format? It's natural to assume that the GI in GIF is pronounced with a J sound, like the words giant and ginger. But then again, why not a hard G, like the G in Graphics, for which it stands?
Watch Steve accept his Webby Award for lifetime achievement below, then give us your final verdict: JIF or GIF?