How to Edit Videos on Vine
Vine Is Now the Time Traveler's App
The Twitter-owned video sharing app Vine released two new editing tools for its iOS and Android apps today called Sessions and Time Travel. The new features give users more flexibility in shooting and editing footage.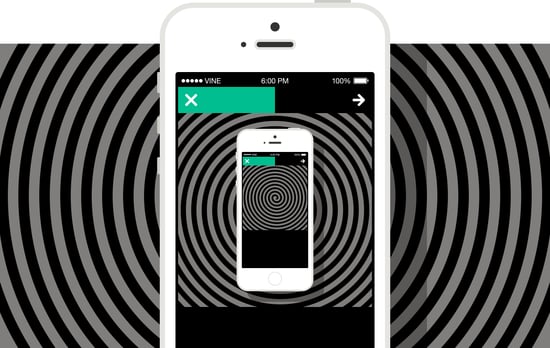 With Sessions, footage can be saved for later. Select the record icon and tap to film per usual, then select the bottom-right icon to save the scene as a Session. Up to 10 sessions can be kept at once. Users can tap that bottom-right "document" icon to access any of the saved posts, which can be edited or added to.
Time Travel works a bit differently. It's a new editing tool that appears after the entire Vine film has been shot. Before sharing the footage and tapping the green check mark, a new "Edit" button appears in the top right. From Edit, users can drag and drop scenes around to reorganize their order. You can also press and hold individual scenes and delete them by flicking up.
After the announcement of Instagram Video in June, Vine has been trying to catch up with the Facebook-owned photo- and video-based social network. There are, of course, key differences between the two. Vine videos loop and are six seconds long, while Instagram videos can be filtered and are 15 seconds long.
In August, Vine claimed that it had 40 million users, which pales in comparison to Instagram's 150 million. Instagram may have the masses, but Vine does have a number of very dedicated, very talented storytellers (like Yves Das and the most followed man on Vine with 3.2 million followers, Josh Peck).