How FaceTime Will Work on the iPad and iPod Touch
FaceTime Is Coming to the iPad and iPod Touch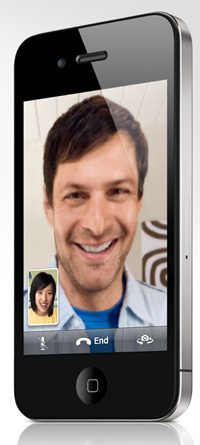 According to a source inside Apple, FaceTime is coming to the iPad and iPod Touch. Once the functionality was announced on the iPhone 4, speculation started about when and how the service could roll out to more Apple devices. The problem: the iPhone is the only product with an actual phone number . . . so how would it work?
Find out after the break.
According to the source, the iPod and iPad will register your Apple ID and email address, and FaceTime will use this information to make the "call." Additionally, you'll receive push notifications to let you know when you're receiving a call.
This move is super-smart on Apple's part, though I'm curious if it'll ever open FaceTime to other non-Apple devices. Since the technology exists, it makes sense in my mind that it should eventually be able to be used across all platforms. And even though there are third-party services like Fring that could connect iPhone users to other smartphone users, the fact that FaceTime works over WiFi — sparing precious 3G data usage — is a huge selling point. Attaching a FaceTime login to your Apple ID could shut out every other manufacturer's products.