How Facebook Credits Work
Do You Use Facebook Credits?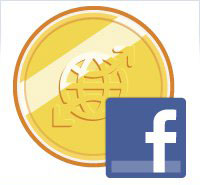 While playing one of my favorite Facebook games over the weekend, I got a notification that I had received 25 free Facebook Credits. I don't normally use the currency, since you have to pay real money to buy virtual goods, but the offer was nice nonetheless, and it helped me acquire a little something in my game I couldn't any other way.
How do Facebook Credits work, you ask? Well, you can use a Paypal account, credit card, or mobile phone to buy Facebook Credits (10 cents buys you one credit), then use those to purchase in-game gifts, accessories, or supplies. You can use Facebook Credits in all kinds of different games, but the question is — do you use them at all?