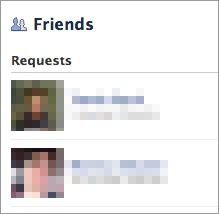 Chances are, probably not. But the US Department of Justice released several slides from a presentation detailing how federal agents use social networking sites. Reading through the bullet-pointed list is entertaining; for example, "As social networks go, LinkedIn's use for criminal communications appears limited." Excellent analysis, federal government.
Laughing aside, the list does provide a small amount of insight into how law enforcement and government are using social networking sites to gather information on suspects, suspected criminal activity, or potential witnesses. To find out what kind of information they're looking for, just
.
Investigators can gather information about a person's location and relationships, or prove or disprove an alibi. The presentation also details legal parameters for dealing with the sites; apparently Facebook is cooperative with disclosing user information in the event of an emergency while MySpace requires a search warrant for certain messages and content. Twitter seems to be the "safest" when it comes to users sharing personal information — it has a history of producing data only in response to legal process. If you're a law-abiding citizen, there's probably no need to worry about the feds snooping around in your personal information, but it's interesting to learn how they're using these social technologies to their advantage.