How to Help Hurricane Sandy Victims
How to Send Sandy Victims Digital Donations
While East Coast residents start the task of rebuilding after Hurricane Sandy, there are ways to support those affected by the storm from any of your tech devices. Whether it's via text or social network, read on for how to give monetary donations to the disaster relief organizations working with Sandy victims.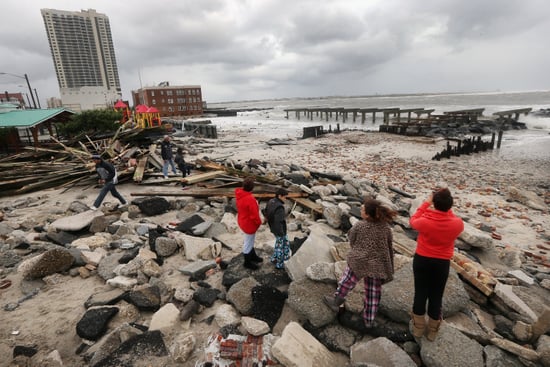 iTunes — From your iTunes account homepage, select the American Red Cross button to get the option to donate $5, $10, $25, $50, $100, or $200 to the organization. Apple does not take any portion of the proceeds from each donation.
Facebook — Just this week, the social network unveiled the option to give charitable contributions as Facebook Gifts. Donations can be made to one of 11 nonprofit organizations including the American Red Cross.
Text — Many organizations accept monetary donations made via text message, which are then applied to a user's wireless bill. Text the word REDCROSS to 90999 to make a $10 donation to the Red Cross relief efforts. Give $10 to the Salvation Army by texting the word STORM to 80888 and confirming the donation with a response text of "Yes."
Online Fundraising — Know of a specific person or family in need after the storm? Start an online fundraiser on Crowdtilt, which, along with its payment processors, is waiving normal 2.5 percent fees if campaigns are created using the promo "sandyrecovery."