How to Keep Your Social Networks Private
How-To: Keep Your Social Networks Private
While most social networks offer enhanced privacy settings, which will allow you to keep your profiles private, there are a handful of things you can do to make your accounts less accessible and susceptible to searches made by your new guy's ex or an old friend you don't want to have to ignore online. Check out these tips on staying private online.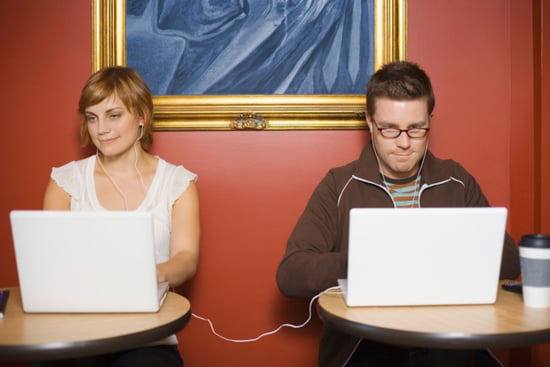 Create an Alternate Email Address For Account Sign-Up — If you don't want to be found, sign up for your social networking sites — from Flickr, Facebook, and Twitter — with a secondary or alternate email address so when people search for you based on the email in their contact list, they don't find you immediately. This will allow you more control of who can see your profiles. If your accounts are already set up, change the default email to a new one to prevent any new snoops. You may also consider using one email account when you sign up for sites in an effort to keep your social networking organized.
Disable All GPS/Locator Apps and Settings — Don't want people to know you're tweeting from the coffee shop around the corner from your ex's at 9 a.m., on Sunday? Don't tweet with your location enabled, and don't sign up for Google Latitude, which will allow friends insight into your locale.
Go Invisible or Block and Group People You Don't Want to Talk To — Don't want to see your boss on Gchat every time you sign on, or don't want your ex's ex to be able to see your Facebook profile? Play with your settings! AIM, Gchat, and any major chat client will allow you to make yourself invisible or block a specific list of people. Check out Facebook's guide to blocking people for support. You can also use friend lists on Facebook to control how much certain or all friends see.
See the rest of the tips after the break.
Is It a Secret? Don't Email or Post It on Someone's Wall — Got something secret, private, or sensitive to say? This one is a no-brainer, but pick up the phone! Sneaky spectators can only use what you give them. Don't incriminate yourself by leaving a web trail of trash talk about a friend or timestamps that show you were online when you said you were elsewhere.
Don't Use a Staple Moniker or Your Real Name! — If you don't want to be found, don't brand your online activity with a staple moniker, handle, or user name. If you've been signing up for accounts as AshleyBashley since you were 14, that is the first thing your estranged high school BFF, mom, or boss is going to look for. Similarly, if you don't want to be found, don't sign up for accounts under your full name.