How Many Apps Do You Use Daily?
How Many Apps Do You Use Regularly?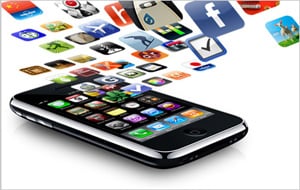 According to a study conducted by a technology research firm, most iPhone users use only five to 10 apps regularly. When I asked, many of you said you have five or six pages of apps on your phone . . . That's 80 to 100 different applications.
Apple's tagline does seem correct. If you can think it, there really is an app for that! And now with the announcement of the iPad, there are only going to be more apps developed — not to mention all of the new Android apps that are being developed and released daily for you non-iPhone users. When I think about it, I probably only use seven or eight applications consistently every day. Do your habits back up the research study? How many apps do you use every day?