How Many Pages of Apps Do You Have on Your iPhone or Mobile Device?
How Many Pages of Apps Do You Have?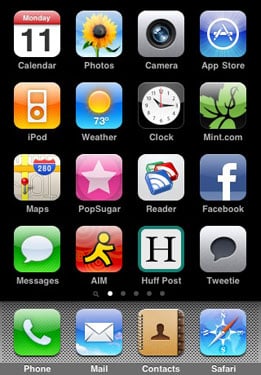 I got asked via Twitter the other day how many pages of apps I currently have. Although I am quickly approaching six pages of apps on my iPhone, that pales in comparison to this faithful app hound that just hit eight pages of fun and functional apps. Most of my apps are ones that I just couldn't let go of after testing, so you'd think I'd have a lot more, but I have to be ruthless in my app selection — if I haven't used it in over a month or two, I get rid of it. Thankfully, if it was a paid app, it's still registered to my iTunes account so I don't have to pay for another download, but this way my screen stays fresh, clean, and well organized.
Tell me — how many pages of apps do you have?