How Popular Are You Online?
Find Out How Popular You Are Online With These Sites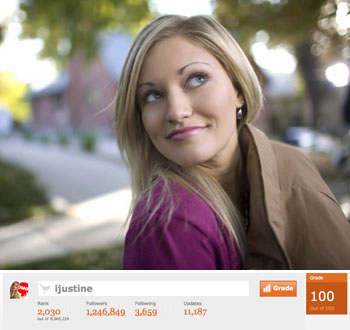 While some people are slaves to the number on their follower count, or spend their time racking up friends on Facebook, others use their social networks to accrue a network of friends, friends of friends, and colleagues that can become quite handy in business.
You may not know how influential you are online — what, with your blog, Twitter, LinkedIn, and Facebook accounts all running like a well-oiled machine — but you can find out with these tools that help you determine how popular and visible you are to others on the Internet.
PeekScore — Find out how important you are on the Internet with this site that calculates your score from one to 10, taking into account your presence and activity on the Internet, blogs, social networks, and the amount of buzz you create on the web.
Klout — Your Internet influence score, or "klout," is based off of factors like the size of your social networks, engagement with your friends and followers, the "quality" of your audience, and how likely they are to spread your messages along. The higher the Klout score (ranged from one-100), the more influence you're packing.
See a few more Twitter-focused options after the jump.
Twitaholic — Top Twitter users are ranked by followers and how often you tweet.
TwitterGrader — Determines how influential you are on Twitter based on your follower count, retweets, and how many people you follow versus people following you.
Twalue — Find out the dollar value of your Twitter account based on factors like follower count (the more influential people following you the better), age of account, how many lists you're on, and how many Twitter users you're following.