How to Register a Domain Name
The Down-Low on Securing a Domain Name
There's a lot that goes into starting a website, blog, or small business. Beyond the site's design, one of the top priorities on your to-do list should be picking a domain name. This is how your readers and customers will identify your company and come to find you on the web. The process isn't as daunting at it sounds. Follow these four steps and you'll be on your way to owning your piece of the Internet and growing your website into both a recognizable and profitable brand.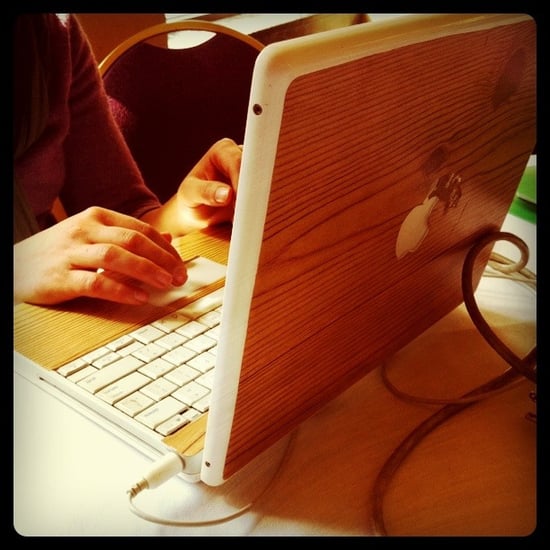 Keep reading for everything you need to know about the naming your domain.
Brainstorm: First line of business is choosing a name. This is how people will come to know and understand your brand, so it's an important step in the overall branding process. You may not have a clear idea of a name yet, so start a list and jot down ideas whenever inspiration strikes. Keep in mind that your name should be easy to remember and easy to spell, especially for SEO and Google ranking purposes. If your company name is hard to search or similar to another blog or business, it will be difficult for you to stand out and be found by those who are interested in what you have to offer.
Explore Your Options: Begin to search and see if the domain name you have in mind is available or already in use. A good place to start is simply searching Google (you can later confirm with a registrar site). If you have an existing brand name that you're known for, but the domain address is taken, you'll probably not want to start over just because you couldn't get the URL. If you find yourself in a similar situation, try to find the owner of the site by going to WHOis to find their contact information and see if they're willing to sell. Do keep in mind that they will probably try to sell it for more than the average price of a typical domain. If the domain you have your heart set on isn't available, try placing words like "blog" or "site" after the name.
Seal the deal: Once you are ready to commit, it's time to purchase your name for at least a year. Getting a domain name involves registering the name you want with an organization called ICANN through a domain name registrar and paying a small registration fee (around $10 to $35). That will give you the right to the name for a year, but you will have to renew it annually for (usually) the same amount. If you can, always buy the .com over .org or .net since it will be the most searched.

Consider two options when choosing where to register:

Direct domain register: There are several register sites available to choose from, and some are better than others. GoDaddy is the largest and most popular because they offer affordable package deals (combining domain registration and web hosting) and frequent specials on domain registration. We find Name reliable as well. They offer alternative suggestions, including domain names that are currently held but up for auction. While other sites will just flag domains as "unavailable," Name will inform you if the URL is up for auction. You can also pay Name a small fee to quickly purchase the URL if it one day becomes available.
Web hosting platforms: Many web hosting platforms (i.e., Blogger, WordPress) offer the ability to purchase your domain name through them. This is a safe and fairly easy option; do make sure to read the fine print, though. Sometimes these hosts can become the owner of the domain rather than you. Being the owner is key: you don't want someone taking your name down the line, so make sure to confirm that you hold legal rights to your site's domain.

Transfer!: Last but not least, make sure your site operates under your new domain name. If you purchased your name through your web host, not to worry — it should be taken care of. If your purchased your domain name through a specific registrar, they'll have clear redirecting tips and tricks. You will enter the name of your server into your registrar's setting through your log-in information. Site not ready for launch yet? Not to worry: your domain is yours and will be protected until the time comes when you want to share your product with the world!
Securing a domain name is a key factor in the success of your business or blog. After all, in a world where most communication and commerce happens through the web, your domain is how people recognize and access what you have to offer.
Source: Flickr user ARTS