How to Remove Picture Background in Photoshop
Geek DIY: Remove Photograph Backgrounds
Is showing your blog more love among your top resolutions for 2012? Start a new year of blog dedication by learning some important basics to make photos and collages stand out on the page.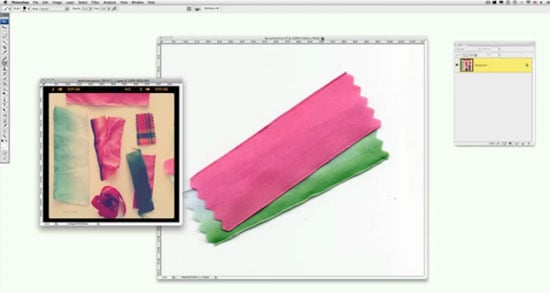 Pugly Pixel's Photoshop tutorial on image background extractions and how to use layers may sound intimidating, but the how-to is so carefully explained that even Photoshop newbies can get a handle on this more creative side of photo editing. Removing the background of a photo is necessary when you want to create collages of multiple small images, or to layer an image on top of another. Pugly Pixel's technique, pictured here, to layer the ribbon on the Instagram photo is also perfect for a "look of the day"-type post to showcase multiple objects with one base image.
Photoshop is a powerful tool that can inject amazing effects into your images, but going beyond the basics can be frustrating if you're experimenting on your own. Which Photoshop tips and tricks would you like to learn this year? We'd love to help you become a photo editing ninja!