How to Sell Your iPad Online
How To: Get Your iPad Ready For Resale
The iPad 3 (or iPad HD is being announced tomorrow, and if you're ready to upgrade from your first-gen iPad or iPad 2, now's the time to sell. But before you post a listing on Craigslist or eBay, get all your ducks in a row first. Here's a few tips on how to prep your gadget for resale, and get top dollar for your efforts.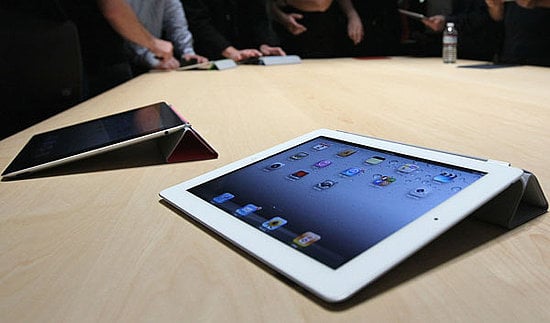 Back up your data and do a clean sweep — First thing's first — make sure you connect your iPad to iTunes and back up all of your data. You'll be able to sync it with your new iPad after you bring it home. And just like a computer, before you sell your old tablet, you'll want to wipe it clean of any sensitive information, apps, and contact lists. Erasing all of your content and settings (go to Settings > General > Reset > Erase All Content and Settings) is great, but go ahead and perform a full restore in iTunes as well.
Polish the exterior — Cleaning your old iPad is kind of like cleaning your LCD monitor — you don't want to use any harsh chemicals or, even more damaging, water. Using a tried-and-tested cleaner like iKlear ($30) will ensure you won't damage your iPad's sensitive bits. Use the included microfiber cloth (or one of your own) and shine that baby up.
To see the rest of my list, including tips on how to get your gadget sold quickly online, just keep reading.
Take eye-catching photos — No one is going to buy a used iPad with ugly pics when there are plenty of other beautiful fish in the sea. Ensure your iPad is pushed to the top of someone's wish list by using my tips on taking great resale photos. This is also a good time to play with your camera's macro settings for clear, crisp, up close, and detailed shots. If you have the original box or accessories, be sure to include those in the photos as well.
Scope out the competition — Take a gander at other iPads on sale at various reseller websites like Craigslist and eBay, so you know the kinds of prices people are expecting.
Be honest — When creating your ad, be sure to list any scratches, dings, and problems you've encountered with the tablet (like persistent low-battery life). Being upfront and honest is always the easiest way to make a solid sale — people like knowing what they're getting into.
Increase your chances — Consider posting your iPad in more than one place. Craigslist may be the easiest choice, but an online newspaper ad or a cash-for-gadgets site like Gazelle may broaden your audience. Lots of newspapers have free ads if you're selling something for under $100.
Get it seen on eBay — There's probably a large number of iPad listings on eBay already, so how do you get eyeballs on your page? Using keywords that people are searching for in the title to help your iPad stand out is paramount. If you have the original box and accessories, make sure that makes it in the ad. Additionally, give your iPad a short sale life to move your listing up in the page ranks. List it for one day with a "no-reserve" option to heat things up in the bidding department.
Haggle wisely — In my experience, posting an ad on Craigslist all but guarantees that someone will want to haggle you down in cost. Weigh your options — is it worth holding on to this out-of-date iPad for a $20 price difference when you may miss your prime selling opportunity? Also, if you're meeting your buyer in person, be sure to do so in a highly trafficked, well-lit location. iPads are hot-ticket items, and you don't want to risk losing everything by getting it stolen, or worse, getting hurt.
Follow up appropriately — If you sell your iPad on eBay, do your buyer a solid and post a review of the sale. They will appreciate your follow through, and review karma will come back to you in return.
If all else fails, donate! — There are plenty of places you can donate your old iPad, like My Boneyard. If for some reason your old iPad can't be sold, be sure to recycle it properly by finding a center near you, tossing it in one of Best Buy's or Target's on-site recycling bins, or trading it in at GameStop in exchange for games, consoles, or accessories.