How to Set the DVR For $#*! My Dad Says
How to Set Your DVR For $#*! My Dad Says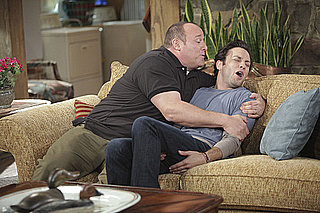 Oops. Apparently the title of one of Fall's most anticipated TV shows, $#*! My Dad Says is causing some trouble with DVRs. The show, which premieres tonight on CBS is based on a famous Twitter account created by Justin Halpern and comprised of actual $#*! his dad says. Many DVRs won't recognize the $ symbol during a user search, making the show tricky to find. If you're hoping to set your DVR to catch tonight's premiere, find out how to do it after the break.
This is such a widespread problem, that CBS actually put out an official statement instructing viewers how to DVR the show. According to CBS,
"Obviously, our first choice is that you always watch everything on CBS live; however, we also consider the DVR our friend, providing more opportunities for you to watch our programs amidst your very busy lives."
To record the show, CBS suggests using your cable provider's program guide to find the show, not the search function. Just scroll through your local CBS channel's Thursday schedule to find the program (airing at 8:30 p.m. EST), and hit record. If you still have trouble, try searching for The Big Bang Theory, which airs directly before $#*! My Dad Says and has "no search function issues whatsoever."
Photos courtesy of CBS