How to Spy on Your Spouse
5 Sneaky Ways to Digitally Spy on Your Spouse
Warning: the devious and underhanded tactics contained in this post are not endorsed by GeekSugar . . . but sometimes a girl's gotta do what a girl's gotta do to get to the bottom of a gut-wrenching hunch.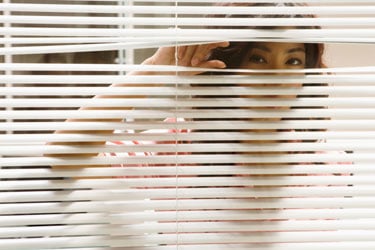 Think your spouse is cheating? Our earlier post about the iPhone Recovery Stick got us thinking about how easy it really is to spy on your significant other using much simpler forms of trickery. Obviously, trust is the number one element to a relationship, so if you're considering using any of these tactics yourself, you may want to reevaluate where you and your beau are headed before you continue. With that said, check out these five sneaky ways you can digitally spy on your spouse after the break.


Check their web browsing history — Checking your web browser may not give you any juicy details, but it could help you narrow down where your spouse spends their time online (dating sites, perhaps?).
Monitor their check-in apps — Apps like Google Latitude and Foursquare give you a running tab on places your spouse has checked in at. If they've checked in with a "friend," you'll see their name pop up as well. Now Google her.
Hack into their cell phone SIM card — Read cell phone text messages with a little tool called the SIM Card Spy — a favorite among cell phone hackers like Kim Kardashian.
Get a Video Girl Barbie — Don't act like you haven't thought about using Video Girl Barbie as a spy cam. Everyone has!
Use GPS — By tossing a GPS device in your car, like the WinPlus Beacon GPS Tracker ($75) you can track your spouse's location on Google Earth, and even get SMS text messages of their whereabouts.
Got any other sneaky spy tips? You can leave them in the comments!