How to Sync Google+, Twitter, and Facebook Posts
Download of the Day: Publish Sync For Chrome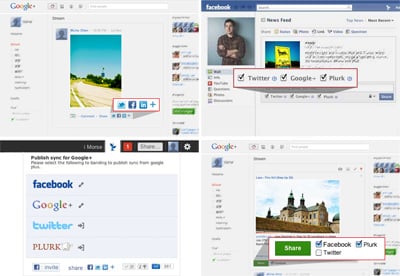 Are you neglecting your Twitter and Facebook accounts in favor of Google+ these days? Although some tech nerds consider crossposting on social network accounts to be a faux pas, the truth is it saves time. If you're a Chrome user, there's a new extension called PublishSync that will allow you to sync your Google+ updates with other social network accounts.
Just install the extension in Chrome, and PublishSync can automatically post your update to Twitter, Facebook, LinkedIn, MySpace, Digg, and others. Good news is that you can choose which networks you'd like to publish each post to, so you can change things up instead of sharing every single Google+ post to all of your networks every time (which can get really annoying for people who follow multiple accounts).
Do you sync up your social networks?