How to Tag People on Instagram
A Guide to Instagram's New Tagging Feature
The simple nature of Instagram — photos, filters, filtered photos! — contributed to its early popularity, and now with Facebook as its parent company, it's time to unveil new features to the app, the latest of which makes the social network a bit more social: tagging friends in a photo.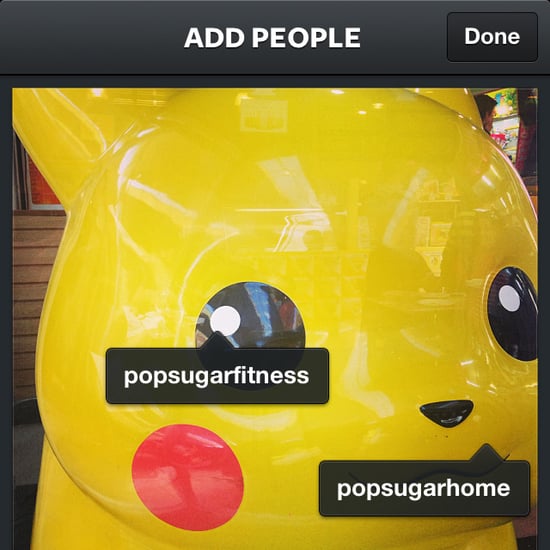 Photos you're tagged in will be visible in a new tab located on the right menu bar of the profile page called Photos of You. Other users won't be able to see your tagged photo stream until May 16, so you have a chance to practice using the feature and change your privacy settings.
Tagging New Photos
Once on the share screen after editing a photo, select Add People in the field below caption. Tap to pull up a search bar to add friends and accounts you don't follow to the photo. Keep tapping to add more people to the same image, and share as normal. If your friend's privacy settings allow it, that photo will appear in their Photos of You stream.
Tagging Previously Uploaded Photos
On a photo you've already uploaded to Instagram, tap "..." to the right of the Comment button, and select Add People. Now add away!
Read on for how to control your tagged photos.
Control Photos You're Tagged In
Instagram's default setting is to let people add you to photos automatically, but you can manually add photos you're tagged in à la Facebook by pressing the icon in the upper right corner of the Photos of You stream and selecting Add Manually.
Remove Yourself From a Photo
Spot a photo of yourself you're less than proud of? Delete the tag by viewing the photo and tapping on your name, then More Options > Remove Me From Photo.
Anyone can see photos you're tagged in if your profile is public, and only confirmed followers can see your tagged photos if you have a private setting. Should you not want pictures to appear in the Photos of You tab, you'll need to delete those tags manually.
So, is the add a friend feature exactly what you've been hoping for from Instagram, or an unnecessary distraction?