How to Take a Good Landscape Photo
3 Tips to Better Landscape Snapshots
Whether it's towering mountain peaks or an endless island beach, landscape photos are a quintessential vacation snapshot. If you end up with pictures that don't do the breathtaking views justice, use these three simple tips to capture the glory of the landscape and create stunning photographic memories.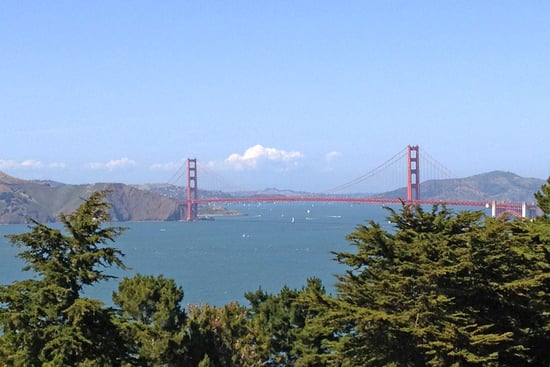 Landscape setting: Seems almost too obvious, huh? Keep things simple by programming the camera to landscape mode so the camera will keep both the foreground and background in focus as well as automatically balance the camera's light meter.
Composition: Even the best settings can't compensate for good composition. Look for a point of interest to break up the monotony of the landscape like a bridge, a huge rock, or a bird — otherwise, even the grandest view will appear boring to the viewer. Then, move around until the natural setting serves as a path toward the point of interest. In the above photo, the trees in the foreground curve to frame the Golden Gate Bridge. When capturing water, look for snaking "S" shapes, to slow down the viewer's eye.
Wide-angle lens: Using a wide-angle lens exaggerates the depth and width of the photo, so objects in the foreground appear to be much closer and objects in the background appear smaller. This creates a "getting everything in" effect and also dramatizes the scale of the landscape.
What's your number one rule for capturing a perfect landscape picture?