How to Text For Free
Lighten Your Cellphone Bill by Texting For Free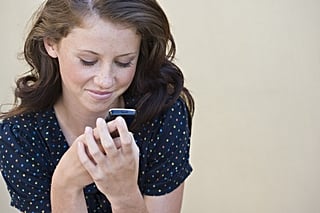 People love the word "free," and cell phone addicts especially love the word "text." However, mobile phone services love to raise data service prices, and if you aren't careful about sticking to your service plan, you can find yourself outraged by the additional charges. Luckily, several companies have created ways to bypass the whole pay-for-texting situation. Here are six messaging services you must try.
iMessage – All iOS 5 users can send unlimited text messages with Wi-Fi or 3G from the iPad, iPhone, or iPod Touch to anyone else that also uses those devices. The service is already built into the messages app, and like iChat, you can even see when someone else is typing you back (if you are urgently awaiting their reply).
BlackBerry Messenger – Send and receive messages using your BlackBerry; see when your messages are read; and know when your contacts are typing. Intended for BlackBerry-to-BlackBerry communication, you can still text your non-BB friends by adding the contacts to your BBM friends list.
Viber – Text or call (also works internationally) to other Viber users over 3G or WiFi. Viber automatically shows which of your friends has the service; otherwise, simply notify your friends to download it, so you can communicate via Viber.
Text Free – Download this app on the Android Market for free text and picture messaging as well as Facebook chat capability.
Google Voice – Send and receive free text messages using the app, which is available for Android, iPhone, BlackBerry, and Nokia S60.
ChatOn — This new Samsung-powered service allows you to send free messages, group messages, photos, videos, and audio messages to other ChatOn users. Currently, ChatOn is available on Android devices (2.2 and above), but will be rolling out to iOS and BlackBerry soon.