How to Track Your AT&T, Comcast, iPhone, and Android Data Usage
How to Track Your Data Usage Online and On Your Mobile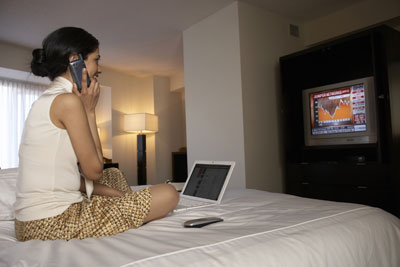 Unfortunately for us Internet obsessed, data caps are becoming the norm among wireless providers and ISPs alike. AT&T initiated its data cap this month, and while your cell phone data caps may be easier to track, how do you keep tabs on the data you're using at home? Check out these tools, apps, sites, and tricks that can help you stay on top of how much data you're using at home and on the go.
iPhone — Check your iPhone's data usage from AT&T, or just use this simple hack that's already on your phone.
AT&T — Sign into your AT&T account from the link to see how much data you've used, and how much you have left to guzzle down before you're subject to overage fees. You can see your usage by month, and check out your averages.
See how to stay on top of your Comcast and Android data after the break.
Comcast — Check your meter for Comcast's 250GB data cap here, and see your usage in easy-to-read graphs.
Android — This highly rated app, called DroidStats tracks your minutes, SMS, and data usage while letting you set limits with alerts to when you're coming close.